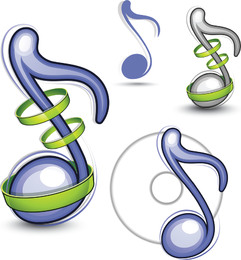 Whether you're an artiste or just a fan, we all download songs so as to keep ourselves entertained. But whilst some people download songs randomly, others download songs because they know the artiste or simply because they are his/her fans. Or maybe someone recommended the artiste to them. Yet, others download songs based on the song's graphic art cover, and others based on how you publicise the song.
.
But I,
King Sniffy
of
BESTXPLORER
don't download songs because of the above stated reasons. What lure me into downloading songs is the 'Song Title'. It doesn't matter whether I know you or not, once your song has a good title and it's captivating, I would instantly download it.
.
For instance, I woke up this morning and saw a song titled #LetterToGod by Dninety. Instantly, I was captivated by the song and I am looking forward to being the first person to download it when it is released. Also, #KingsSpeech by Slim Nazi has a very captivating title and because of that, I'm quite eager to download it (probably because I'm also a King. Lol).
.
Moreso, songs like #LetterToMI_Abaga by D'Paramount, #StoryForTheGods by Olamide, #If_I_Get_Money_Ehn by Magnito, #If_I_Die by Dagrin, #BeefClassiq by Hashim Zamaneh, #LetterToMyUnbornChild by 2Pac and Banky W (respectively), #LetNasDown by J.cole and #2Face by Teedon15 all have catchy titles that would make fans instantly fall in love with them. I still remember clearly how it took me over a month before I could come up with only the title of my song, #SarkinKaduna . Lol...it's funny right? But that's the truth. Normally when composing a song, I always come up with the title first before the chorus/hook, then the verses. But in the case of my song 'Sarkin Kaduna', I composed the whole song without a title. It was even after recording the song that I fixed the title, because I wanted a very catchy title that would make people download the song at a glance. And my target was accomplished as many people downloaded the song, which was one of the reasons why B.O.C got interested in working on the remix.
.
Furthermore, have you ever wondered why Davido always uses precision in his songs' titles? His songs' titles are very brief and sexy. For example, #Aye , #Gobe , #IF and #FALL just to mention a few. He always make them Short, Simple and Sexy (SSS) because he knows how to draw fans.
.
I'm a journalist, and in journalism we believe that the title or headline of a news story is the basic factor that determines whether people would read the news or not. So just like a news story, I believe that the most important thing in getting people to like and download your song is the title/headline, because that's the first thing they see about the song. So it creates the first impression in them. And remember, first impression matters a lot and it lasts forever.
.
In the light of this, I call on my fellow artistes to always be creative when creating a title for their songs. Don't just fix it randomly, but make it catchy and attractive. Because your song's title is your own mantle.
Thanks!
Twitter/Facebook @Bestxplorer